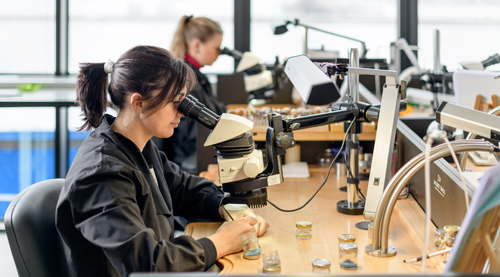 With a commitment to continuous improvement in its business and, after reviewing its systems and practices, Jaquet Droz has officially been awarded the RJC certification.
In January 28, 2021, Jaquet Droz announced that they have been certified by the Responsible Jewelry Council, a guarantee of a responsible supply chain on a global level.

The RJC is a non-profit organization that was founded in 2005. Its mission is to establish standards for a responsible global supply chain, promoting confidence across the entire jewelry and watch industry.

As a fully independent organization, it individually certifies that each of its members adopts environmental, social, ethical and responsible practices in their sourcing and use of precious metals (gold, silver, platinum), diamonds and colored gemstones. With its certification, Jaquet Droz joins other brands in the Swatch Group, including Omega and Harry Winston.

Jaquet Droz reaffirms its desire to be a brand that respects its customers, suppliers and employees, as well as its environment. One hundred percent of its components are made in Switzerland, primarily in La Chaux-de-Fonds and the Vallée de Joux. Within its Ateliers d'Art, the Maison carries on the tradition of using artisanal crafts, in particular enameling, plique-à-jour, miniature painting, engraving, setting and paillonné enameling. With the creation and production of its exceptional timepieces and automatons, it continues to demonstrate its expertise in watchmaking and art mechanics, which was recently included in UNESCO's list of intangible cultural heritage.

 
February 25, 2021